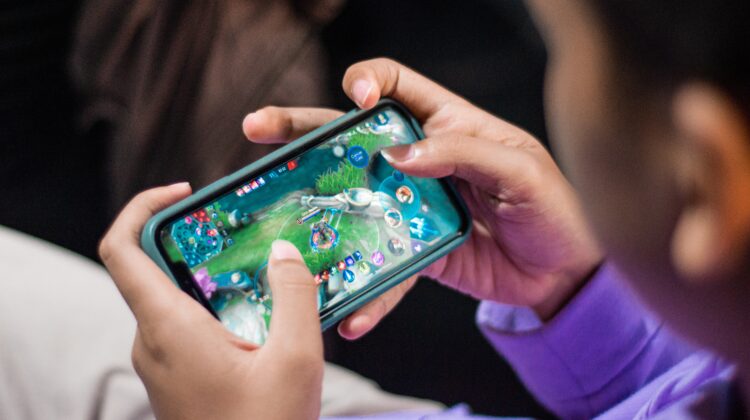 What Gamers are Looking for in Casual Multiplayer Games
Gain an advantage in planning your next mobile multiplayer game development project
Insights derived from a comprehensive survey conducted by Unity with more than 1,400 multiplayer gamers across the US, UK, Japan, and Korea uncovered their desires and preferences in mobile multiplayer gaming.
Developing multiplayer games demands a greater initial investment, involving specialized expertise, ongoing service commitment, and up-front financial and maintenance outlays. This stands in contrast to single-player game creation. Therefore, crafting an optimal player experience (UX) is paramount for achieving success in the realm of multiplayer game development.
The key question is: What truly matters to multiplayer gamers?
The survey was designed to answer precisely tha by examining two distinct categories of multiplayer gamers: Casual and Core.
Casual Gamers: Those who dedicate a minimum of two hours weekly to gaming, with at least 30 minutes devoted to multiplayer gameplay.
Core Gamers: Those who invest at least four hours into multiplayer gaming, encompassing a variety of traditional multiplayer genres such as Shooters (including battle royale, FPS, and third-person shooters), MOBAs (Multiplayer Online Battle Arenas), MMOs, racing, sports, and fighting games.
Approximately 1,400 gamers participated in our survey, with an even split between the core and casual segments. Here's an overview of the findings.
Majority of individuals participate in gaming and have a preference for multiplayer games.
The study has unveiled a significant surge in demand for multiplayer games, and people around the world are playing a lot of multiplayer titles without walled gardens. More than half the global population (52%) play games, and of those gamers, 77% play multiplayer games.
Ability to play games across different devices is making multiplayer games even more exciting and has helped drive deeper engagement with multiplayer gaming. Those who are playing cross play titles are also spending the most time playing multiplayer games.
Social factors play a crucial role in influencing gaming decisions and driving user engagement.
In-game Features that make playing with others easier (including challenging or competing with others) are significant factors when gamers pick a new multiplayer game to spend time on. These multiplayer features are important as they also affect how much users enjoy playing the game
Players want to easily connect with their friends through shared gaming experiences. When they're picking a new multiplayer game, the most essential feature they look for is the ability to chat with their friends while playing.
As for how they like to chat, 52% of the people surveyed like making chat groups, rooms, parties using menus within their games. About 25% prefer using a different device or chat app to chat, and only 15% of those surveyed liked using a separate device.
This data suggests that incorporating a in-game communication solution with good UX is a smart strategy for enhancing your multiplayer games.
Embrace and invest in social features, such as friends lists, parties, and in-game messaging, within your multiplayer title. These components will offer players compelling incentives to opt for your game and help you build a thriving community.
Core and casual gamers exhibit different spending behaviour, but both invest long term
The majority of multiplayer gamers remain involved with games after launch and spend on new content to enhance their experiences and keep it fresh. 61% of multiplayer gamers reported having bought downloadable in-game content (DLC) for multiplayer games.
When considering the difference between core and casual gamers, there are a few notable differences in how they spend on additional downloadable content.
Core gamers are almost twice as likely to spend $20 or more, whereas casual gamers prefer to spend less than $20 for downloadable content.
To increase longevity of your game and to keep players coming back, make sure to update your game with new content and experiences frequently. If game developers are willing to take a user centric approach and provide such an experience, players are willing to pay.
Both casual and core gamers enjoy games across genres.
Casual gamers don't just stick to card and puzzle games. Except for FPS, fighting, and sports – which more core gamers have played in the past week – there's a fairly balanced mix of both core and casual gamers enjoying games in every genre.
In fact, across all genres, the gap between core and casual gamers who have played a game in that genre within the last week is less than 10 percentage points on average.
First-person shooters (FPS), fighting games, and sports titles exhibit the biggest difference in popularity between core and casual audiences, with a variance of 23%, 16%, and 16% between these respective groups.
Starting on a new multiplayer game project? Connect with us to get everything you need to create your game, and engage and monetize your players